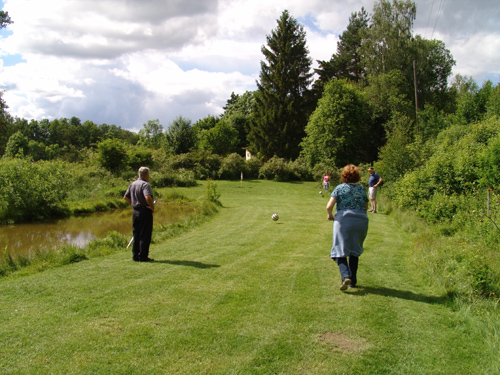 HOW MUCH DOES IT COST TO BUILD A FOOTBALLGOLF COURSE?
The type of soil, how much soil must be moved, the method of constructing the greens, any major drainage required, the type of irrigation system, costs involved in meeting regulatory requirements, who does the construction and other factors all influence the total cost of constructing a footballgolf course. The cost per hole can vary from 20,000 SEK to more than 280,000 SEK for some upscale courses.

HOW LONG DOES IT TAKE TO BUILD A FOOTBALLGOLF COURSE?
The actual construction time for a footballgolf course from ground -breaking to opening can be from one to two years, depending on the weather and amount of equipment used. But today it often takes an additional one to two years to obtain all of the permits and required approvals before construction can begin.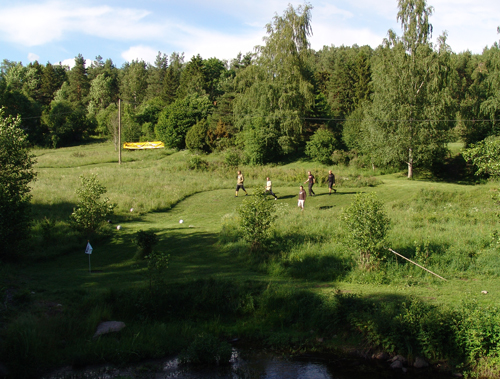 IF YOU ARE CONSIDERING A FOOTBALLGOLF COURSE, WHAT WILL HELP YOU IN MAKING THE SMARTEST DECISION?
If you are thinking about building a footballgolf course, before making a final decision, first learn the answers to essential questions from an expert in this field. If you don't yet have land for the course, you can find out the essentials for an appropriate site.
If you already have land, a description of it, maps, photographs and even arranging a visit for a site analysis will allow you to obtain valuable specific information about its suitability for a footballgolf course. Other important questions can be how long is it likely to take until you could open the course to start collecting fees, who is likely to play your course, what kind of facilities you should have, what maps of the site are required for planning the course and other critical questions.